This product is heavily discounted because we hope more people can afford it.
This prayer journal was inspired by the movie "War Room". While having a war room in your closet or basement would be nice, it would be wonderful to bring it with you and keep it close to your heart.
We prayed to God for inspiration and guidance on creating this bible journaling system, thus "PRAISEHIM" was created.
It is divided into the following sections:
P

rayers

Cast all your anxiety on Him, because He cares for you. (1 Peter 5:7)

R

eflections

Keep a close watch on yourself and on the teaching. Persist in this, for by so doing you will save both yourself and your hearers. (1 Timothy 4:16)

A

rsenal

Scriptures that help you fight against weakness or evil.

I

nsights

Praise the Lord for the wonderful little things that might have slipped away without notice.

S

tudies

Scriptures to study, movies to watch, books to read, etc.

E

ncouragements

Scriptures or quotes that give you strength.

H

ymns

Be a composer and write your own hymns! Or record your favorite ones!

I

nspirations

Write scriptures, quotes or stories that give you inspirations.


M

ercy

Be kind to one another, tenderhearted, forgiving one another, as God in Christ forgave you. (Ephesians 4:32)
It features section dividers with lettering and watercolor artwork by Susanna (@coldsnowinharvest). They are printed on non-toxic PP plastic that can last a very long time.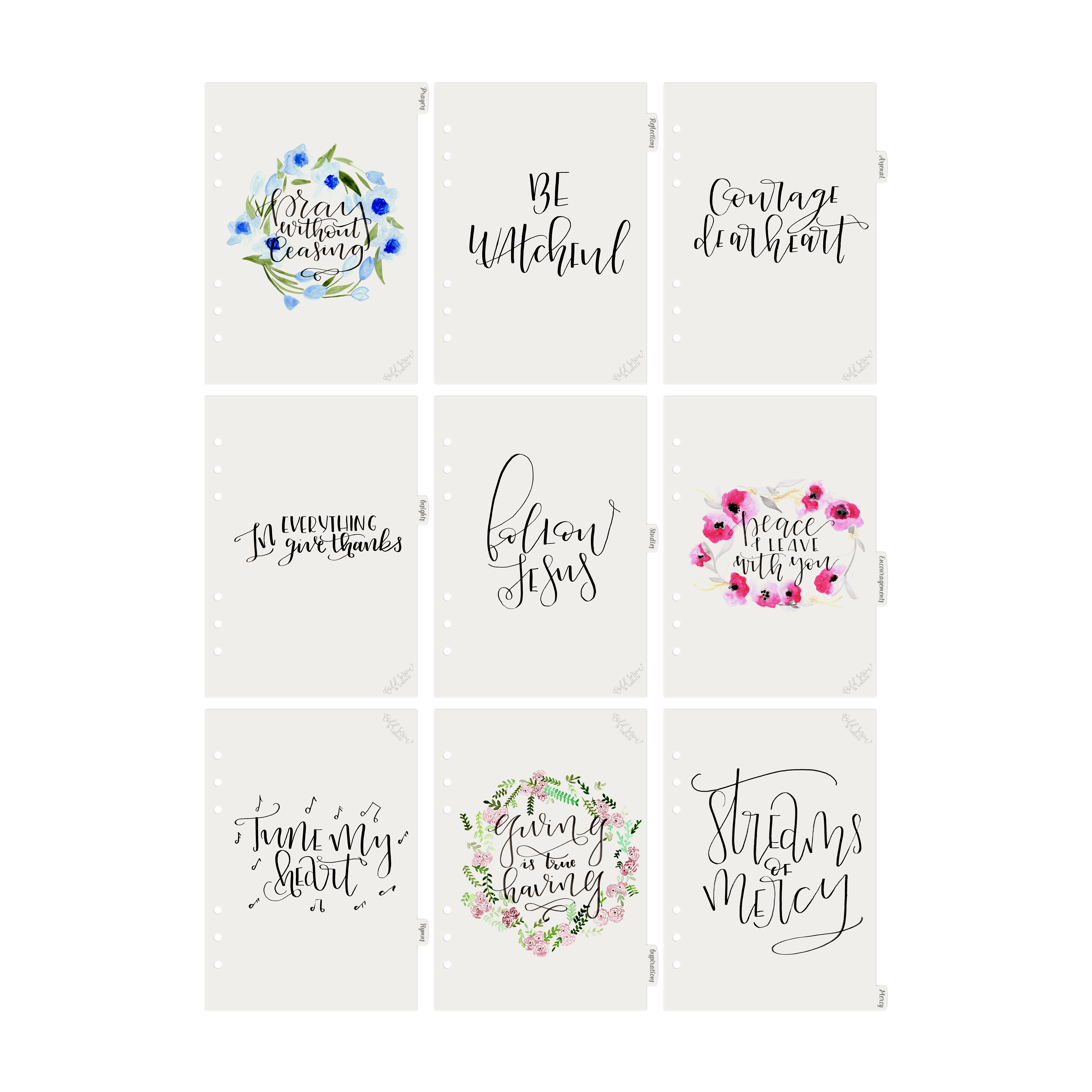 The inserts are printed on 120 gsm / 81 lb thick white paper on both sides.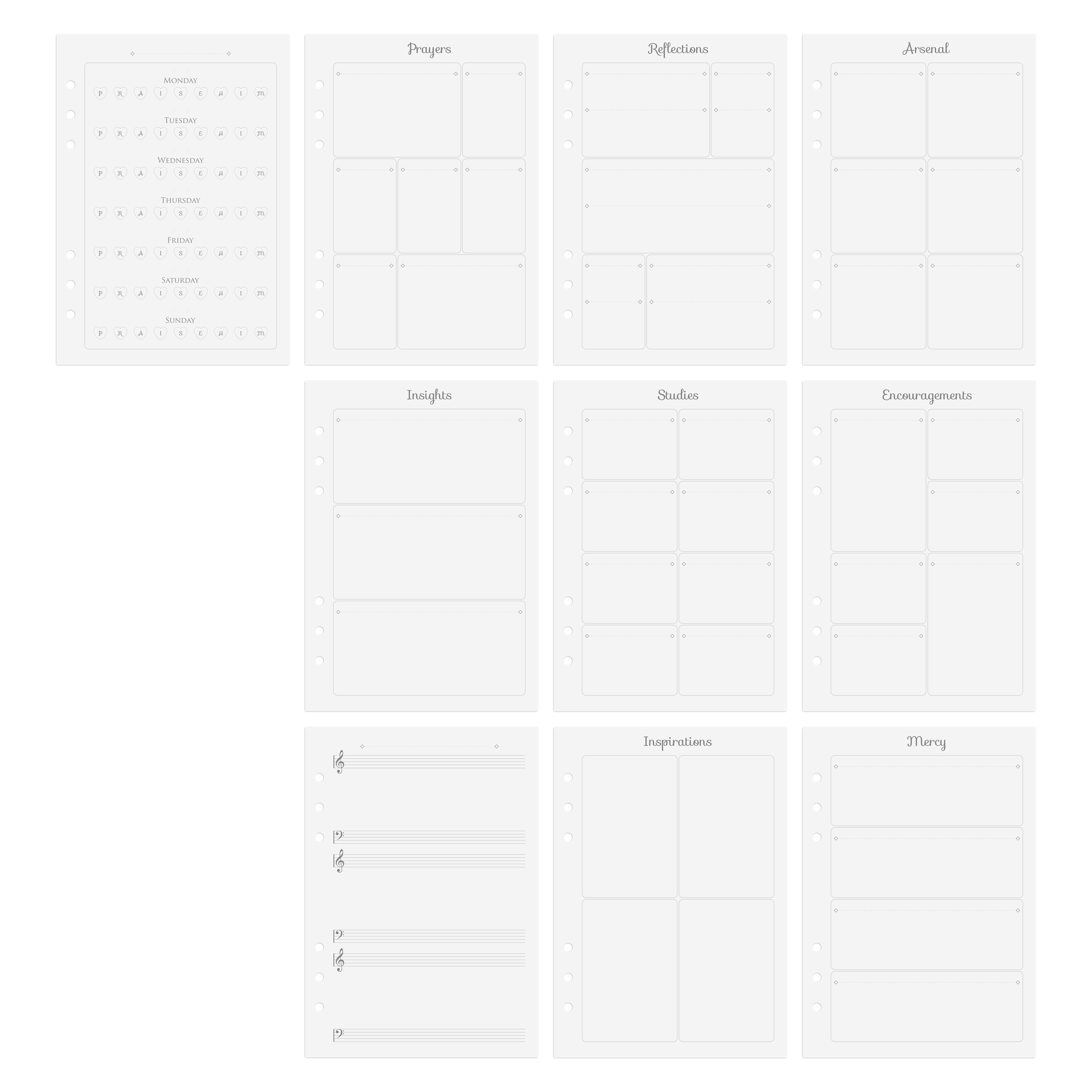 Features:
100 sheets of 120 gsm / 81 lb printed papers in A5 size

Cover page and 9 section dividers featuring @coldsnowinharvest hand drawn lettering and watercolor artwork, printed on non-toxic PP plastic

Includes Discagenda Mate ringbound system folio


INTERNATIONAL SHIPPING:
Free international shipping for orders over $69.9 US.
Worldwide Standard Flat Rate $9.99 US. We ship to over 200 destinations worldwide.
*International orders are sent via Air Mail, and most orders should be delivered within 10-25 days.
Please note: Costs do not include duties and taxes. Overseas customs duties, foreign taxes or other fees that may be imposed are the responsibility of the customer.
View more on
Delivery Information
.
YOU MIGHT ALSO LIKE